You might cringe when someone asks you just how you clean your reels and what you use to lubricate them.
Would it be correct to say you cringe because you don't actually do it or not as often as you should?
Fishing reels and rods are not cheap to buy, which is why you need to look after them well to improve their lifespan.
You don't need to carry out too much hard maintenance. All you need to do is give them a good clean and add decent lubrication, and that's all it takes.
How To Clean And Lubricate A Fishing Reel
First, you need to take the reel off and then hold the line with some tape. Give the reel a good rinse off to remove small particles, then apply a reel cleaner. Ensure you rinse all traces off the cleaner off the reel. It is important to dry completely to avoid rust from forming. Apply a good quality lubricant, and you are finished.
The Right Way To Clean Your Reel
The drag on your reel needs to be kept tight so there is no contamination of the water.
Always use a sponge. You don't ever want to put the whole thing in water.
It is also important that you don't use anything with high pressure as this can put too much water into the reel and cause it to rust and cause damage that cannot be fixed.
Give the reel a good rinse when you have finished washing it, and ensure you dry it completely.
If you fish in saltwater, it is a good idea to remove the spool and clean it and the reel rotor as well, just to remove any salt residue that can affect the reel.  
Once it is washed and dry, you can apply a lubricant onto a soft cloth and wipe it on the reel.
Best Way For Cleaning The Spool
Your spool needs to be cleaned too, and there is an easy process for doing this.
You need to take the spool off and wash it underneath it. Using a lubricant, you can spread this over the main shaft before putting the spool and knob back on.
Make sure there is no pressure on the drag washers when you are not using the reel.
Go ahead and oil the hands, the springs, the line rollers, and the handle. You only want to apply this lightly.
Take Care With The Rod
We tend to forget that sometimes our rods are put into brutal force, and we may not look after them as well as we should.
Rods can scratch easily, so you should never clean any part of the fishing rod with harsh scrubbers or chemicals.
Also, use products and equipment that are designed for fishing rods.
Rod pockets are a good idea to protect your rod.
These are just like a big pocket that your rod fits into and covers the rod to protect it when you are storing or traveling.
Storing Your Rods Correctly
it is important that rods are stored upright.
You can use special holders that are designed to store fishing rods upright.
If you don't have a choice and you have to lay the rods down, make sure there is nothing weighing the tips down and causing the rod to bend.
If the tips are weighed down for too long, the rods can become permanently bent.
It is important not to keep your rod in a moist place.
Moisture has a way of destroying things. Corrosion can occur when your rod is exposed to humidity.
You are also at risk of your rod becoming moldy due to the moisture, which is something you don't want to have to deal with.
Rods must always be kept away from dampness.
If you have a dampness problem, consider using something to absorb the extra moisture, like a dehumidifier.
Keep Your Rods Far Away From Heat
Heat can weaken your fishing rods and equipment.
Did you know if you store rods in the same room or area as, say, a wood fire, then the heat can actually melt the glue that is used on the rods?
Remember not to leave your fishing rods in the car during the heat as temperatures can get quite high inside vehicles which can damage the fishing rods.
Fishing rods are pretty ok with the cold weather, just not the heat constantly.
Conclusion
To get a good lifespan out of your fishing rod and reel, you need to carry out maintenance often and make sure you store it correctly.
Rods will actually perform better when they have been serviced often than those that have not.
If you fish all the time, it is a good idea to wash and lubricate them often, but if you don't fish that often, every couple of months is fine.
Your reel can also gather dust if they are stored for long periods of time so ensure you give them a rinse to remove dust and debris before using.
You won't need to do this if you are storing the fishing rod in a sock or cover.
Frequently Asked Questions about Fishing Reels
Can Vaseline Be Used For Lubricant?
Vaseline can be used but only if you don't have any other reel oil available to use. Vaseline will only work on the parts that you can reach. If you need to lubricate smaller parts, you will need oil to reach those spots.
Can I Remove Corrosion From Fishing Reels?
If you have green corrosion, you can soak the parts in white distilled vinegar overnight, then wash and dry the next day thoroughly.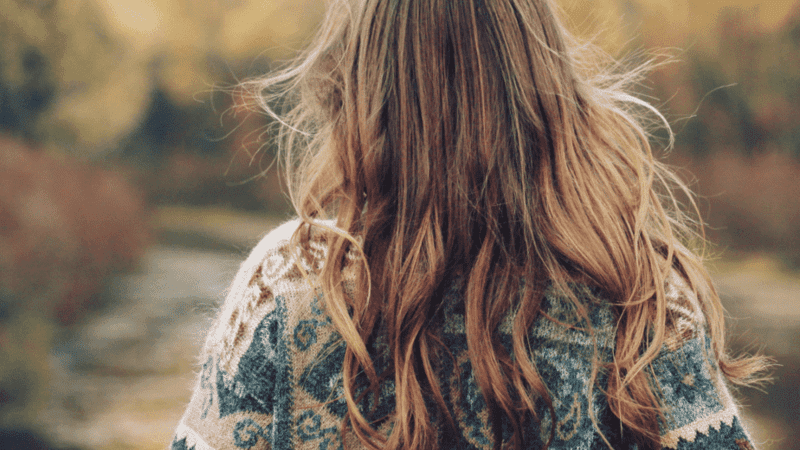 Hi, my name is Johanna and I am the owner of this blog. I am passionate about "The Great Outdoors" and write about my fishing, hiking, and camping adventures and share my knowledge with you.