Do you want to extend your love for fishing further? You might be trying to find some great fishing opportunities, such as working with your favorite fishing brand.
There are many fishing sponsorships out there, and they give you the chance to work with your favorite brands and professional anglers.
There are different types of fishing sponsorships that offer different rewards and requirements.
It is a good idea to research these to find the type that will suit you best.
How To Get A Fishing Sponsorship
Volunteering is a good way to get noticed at fishing events. This is free work, but it can land you the right deal. Networking is also another great way to get yourself out there and understood. Even doing a simple internet search for sponsorships can bring up some great opportunities.
Volunteering
A great way to get into the fishing sponsorship scene is to do some volunteer work.
While you don't get paid for this, if you love fishing, then you should enjoy doing what you love.
You can volunteer at events, tournaments, and even work on fishing shows.
There will be plenty of local events to attend.
You most likely won't get noticed right away but stick to it, and the right chance will come.
Volunteering also shows you have a passion for doing something you like without getting paid.
This shows determination in the growing stages of obtaining a fishing sponsorship.
Networking
Networking can be hard work that we would all like to avoid.
The thing about networking is the fact it allows people to get to know you first.
Networking connects you with professionals and potential sponsors.
Sometimes a company might not be looking for anyone to sponsor at the time, but they may think you are a great fit for someone else they know.
Companies end up getting so many emails and applications that they become overrun and sometimes resumes, and applications are not given a second look.
For you to get a second look, you need to stand out. Give the company a reason to want to sponsor you. What can you bring to the company?
Research Online
The internet is a great resource for everything, including finding companies that will sponsor you.
Most companies will have what is called a pro staff application.
This is a form you fill out with your details etc, and send it off to be reviewed.
You can even search for professional anglers that work solo who might just be happy to sponsor you instead of a big company.
Ensure before you start applying you have taken a refresher by reading professional fishing manuals to ensure you are up to date with all the tips, tricks, and skills you will need.
Communicating With You Sponsors
It is so important that you keep constant communication with your sponsors.
Once you have been accepted you might get a few free items and some brand wear to put on your boat, your shirt, etc for advertisement.
Don't wait long periods of time to communicate with your sponsor.
This is your way of gaining more exposure and getting more products.
You are not going to gain more product if you aren't even proving what you are doing.
Try and send reports in often, so they are aware of what is actually selling and what is a dud.
Do you know of a competitor that seems to be doing a lot better? Companies will want to know this.
Types Of Fishing Sponsors
Product Sponsor
This type of fishing license is going to take some good quality knowledge if you want to obtain it.
This type of sponsorship will get you promotions and brand advertisements for no cost.
Money Sponsor
This is the most difficult sponsorship to gain.
This is basically the luxury level. For this type of sponsorship, you will gain plenty of cash for promotions and all sorts of advertisements that you do.
You will receive discounts and plenty of free gear. This is the most sought-after but most difficult to get sponsorship.
Discount sponsor
The easiest sponsorship to get is the discount one. For this type of sponsor,
you get discounts on products for promoting and advertising.
There is really nothing you need to obtain one of these in fact anyone can get one.
This is a great type to start out with then work your way up to bigger and better rewards.
Conclusion
The main goal of fishing sponsorship is to gain sponsors and keep them to rep in rewards.
You will also get your name out within the industry which can better your chances of getting a new opportunity.
You need to work hard to show the sponsors just what you can offer and that you are worth more than many others out there.
Don't be afraid to approach sponsors and talk to them about getting sponsored the more confident you seem the better your chances.
Frequently Asked Questions about Sponsorship
Can I Have More Than One Sponsor?
Yes, you can be sponsored by a variety. The application can take a while so you can apply to a few at a time and then accept as many as you wish.
What Is The Main Goal Of A Sponsorship?
You gain freebies and get your name out there. While you are encouraging people to buy from the company that is sponsoring you.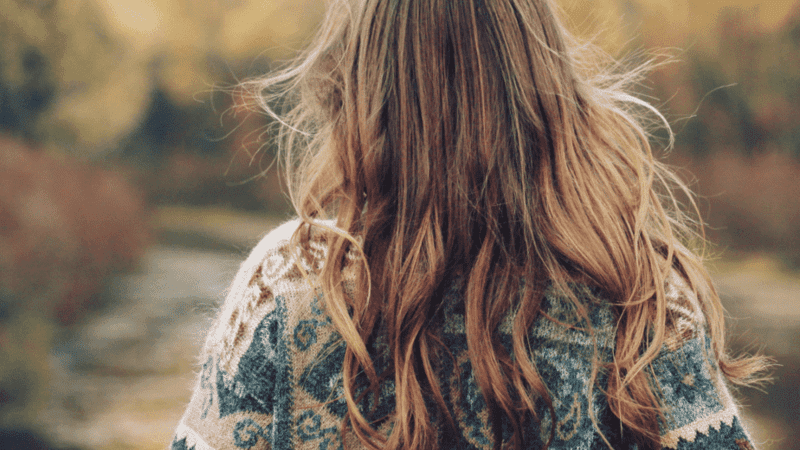 Hi, my name is Johanna and I am the owner of this blog. I am passionate about "The Great Outdoors" and write about my fishing, hiking, and camping adventures and share my knowledge with you.