Taking care of your fishing equipment is key. No matter how good it is, it won't last long if it's not properly cared for. Besides buying good quality equipment the other thing to ensure to make fishing gear last is maintenance. All your equipment will need maintenance and one of those is greasing your fishing reel. Ensuring you have a well-lubricated fishing reel is important for it to work properly.
What Kind of Grease for Fishing Reels?
Synthetic oil is perfect for fishing reels. Synthetic oil is having lubricating properties and the oil is light. This allows all the mechanisms to move smoothly to prevent friction. Your reel will operate freely but the grease will also offer protection from corrosive salt water, and harsh weather conditions.
What You Need to Know when Buying Fishing Reel Grease
Lubricating Properties
If you are searching for a fishing reel then you need to know that the important thing is to get one that lubricates your reel well. Grease is an oil and soap mixture. When you are looking for one go for a soap that has the most oil. you can find this out by checking the bottle and look for a measurement where it says per ml of grease.
Low Rates Separation
It is important that you go for a product that has a low-rate separation. When the soap and oil start to separate there is a chance that the soap will harden and be difficult to remove. This is more likely to occur if you are not using the reel often.
While this might not seem like too much of a problem it can cause the reel to start corroding.
Corrosion Resistant
Now, this factor doesn't just occur with saltwater anglers. It is all different types of water that can cause corrosion within the parts of your reel. Saltwater will of course be extra damaging to your reel. It is also a good idea to ensure that your reel has corrosion inhibiting benefits.
Water Resistance
Are you looking for a fishing reel grease that is water-resistant? Not all grease is waterproof but again look for one that has the most waterproofing properties.
Thermal Stability
This one isn't as important if you are fishing only during the warmer months. If you like to fish when it is cold, then you need to have fishing grease that has thermal stability. If you don't you are going to get the oil hardening in the reel. This will cause corrosion in the working parts and ruin the reel.
Application
Fishing grease is easy to apply but make sure you get an applicator with the one that you purchase. This will allow you to get into the hard-to-reach places. You need a type with a good seal, so you don't run the risk of the grease getting everywhere.
Grease And Oil Are They The Same Thing?
There are some products that are called greasers and then others are called oils. The two are different. Both of these can be used as lubricants, but the oil is better when you need to get into hard-to-reach spots like in the crank handle or on the bail. Oil is thinner and is able to get into the nooks easier.
Grease is very thick and sticks better to the bigger parts of your reel.
How To Apply
First of all, you need to take out the line spool. This is done by turning the drag handle counterclockwise. Wipe over with some rubbing alcohol and a cotton swab and wipe over all the surfaces of your reel.
The next step is to put one or two drops on the components that need to be oiled.
When Do I Apply Fishing Reel Grease?
The more you add the merrier it will be. Reel maintenance is something that you need to do on a regular basis and not just when you pack it up and put it away. It is time to ass grease when you feel the reel is getting stagnant and not acting as it normally would. Test it before leaving for your trip. Simply snap it with your finger. If it spins without the hassle and rotates about 8 times, then you are good.
If you are not using a spinning reel or a baitcasting reel then your number should be higher than 8. If you own a freshwater fishing reel then you don't need to be doing as many frequent cleanings as you are.
Conclusion
You can use different types of oils with your fishing reels but the synthetic types are the best. These are the ones that have the best lubricating properties to stop any friction from occurring. Don't skimp doing this though. There are alternatives to fishing oil and grease but buying a top quality one is worth the extra pennies.
Once you get into the routine of carrying out regular maintenance you will feel the difference and not go back.
Frequently Asked Questions about Grease for Fishing Reel
Can You Use Too Much Grease?
It will depend on the brand and type that you use. Using too much grease can affect your casting distance.
Should I Oil My Reel?
The basic rule is to oil everything else but do grease the fishing reel.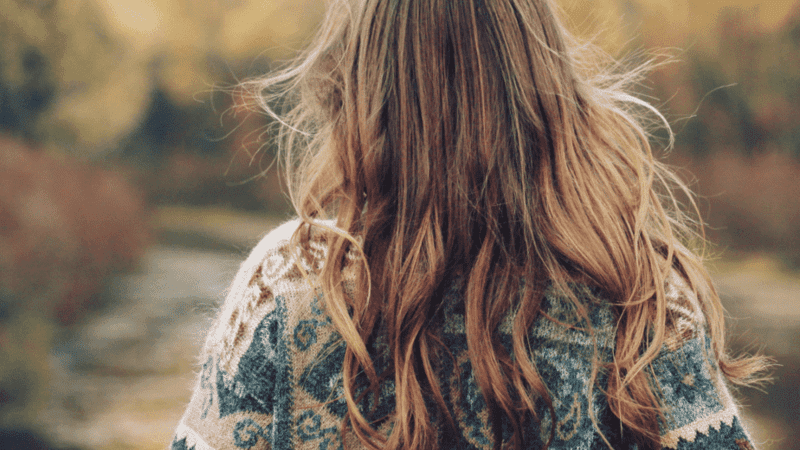 Hi, my name is Johanna and I am the owner of this blog. I am passionate about "The Great Outdoors" and write about my fishing, hiking, and camping adventures and share my knowledge with you.