Are you heading out to do some fishing?
Knowing what is the right gear to wear when fishing is important to ensure you have a great time.
It can be hard sometimes to know what is the right gear to wear, especially if you are new to fishing.
Dressing for the conditions is also important, so you feel comfortable all the time. Check out the latest in fishing gear and what the right clothing for the weather is.
What To Wear Fishing
There are many options when it comes to what you can wear fishing. Raincoats and overalls can help keep you dry if the weather is wet. If the weather is cold, then things like thermal clothing will help keep your body warm. Hats will keep the sun off your face, which is a common challenge for the fisherman in the hot months.
Polarized Sunglasses
Wearing a good pair of sunglasses is handy when you are out fishing.
The polarization helps reduce the glare from the sun. When it comes to being around water, the polarized glasses will help reduce the glare so you can see through the water.
Sunglasses offer protection for your eyes as the damaging UV rays can be harmful to your eyes, so UV protection is important.
Having a rating of UV400 is the best as it will reduce pretty much all the UVB and UVA rays.
Sunscreen
It doesn't matter what type of clothes you are wearing. If you still have bare skin, then you need protection from the sun.
Sunscreen needs to be applied to the exposed skin, such as ears, nose, and anywhere else skin isn't covered.
Reapply sunscreen every two hours for maximal protection.
Hat
Wearing a hat will give protection from the sun along with helping you to see clearly in the bright sun.
You want a hat such as a wide-brimmed one that covers the face, ears, and neck.
Shoes
You want to ensure you have a decent pair of boots when you are fishing.
You need something that will grip well on slippery surfaces as most fishing places are wet and muddy.
Water sandals are a good choice as they are designed especially for wearing in the water. These shoes have a non-slip sole allowing for good traction on the mud.
Some people don't like wearing enclosed shoes in the water so these will be a good option.
If you need better protection, then you might want to go for an enclosed shoe that will protect your feet.  Again you want boots or other enclosed shoes that have a  good grips on the bottom.
Shorts
When the weather warms up, everyone loves to go fishing. Picking out shorts can be challenging.  
You might like a pair of shorts with plenty of pockets which will help to keep everything organized.
You have a place for extra hooks, a fishing line, and even your mobile phone or tracking device.  
Quick-drying shorts are also ideal if you are planning on being out in the water. There are fishing pants that actually convert to shorts.
These are very versatile as the mornings can be quite cold, and you need pants, but you can always unzip the bottom and have shorts when the sun comes out.

Shirt
When you're needing a short for fishing, a quick-drying one is good if you like to fish in the water.
If the hot sun is out, a thin long-sleeved will protect your arms from the sun.
There are moisture-wicking types available to which work well when the weather is hot.
Fishing Gloves
Fishing gloves are perfect when you need to keep your hands warm in the colder weather.
The gloves can also serve as a grip when handling fish and bait.
You need a pair that offers full movement of your fingers and hands so you can still use the hooks and lines easily.
Fingerless gloves can be a good choice if you feel you cannot use the hooks etc., with the full-fingered gloves.
These will still keep most of your hands warm but offer more freedom with your fingers.

Conclusion
It can be exciting when the weather is perfect and you are heading out for a day of fishing.
You can fish in any season, but when dealing with really hot or cold days, it is important that you are comfortable and are protecting your body from the elements.
Dress for the type of weather you are going to get and ensure you use waterproof or quick-drying material. Looking only for fishing clothing and gear is endless.
There are so many types of shoes, protective clothing, and even sunglasses or hats. Look into the clothing you require, so you end up enjoying your fishing trip. Be organized and prepared for the weather.
This will ensure you have a safe and enjoyable trip without feeling too hot, cold, or stuck being wet all day.
Frequently Asked Questions about What to Wear for Fishing
What Shouldn't You Wear Fishing?
You want to avoid denim altogether. Denim is slow drying and is hard to move in. denim is very heavy when it is wet. Drawstring polyester pants are the better option.
Do Fishermen Need Coats?
The good old fisherman's yellow raincoat is the best thing. The rubberized jacket is waterproof and warm. Easy to dry and lasts forever. These were a thing back in the day and are still very popular for fishing today.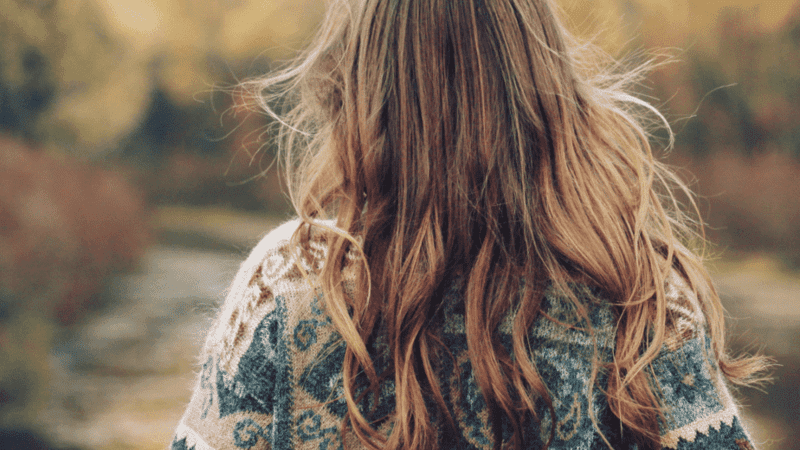 Hi, my name is Johanna and I am the owner of this blog. I am passionate about "The Great Outdoors" and write about my fishing, hiking, and camping adventures and share my knowledge with you.